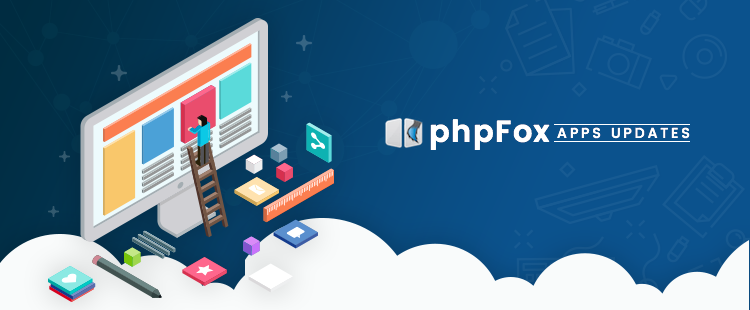 Let's summarize an exciting month of the phpFox community with New apps and themes in January 2017 for social network builders.
     Introduction: We have created this app to cover missing regions and states for all countries all over the world. Over 4 thousand regions will be added and will automatically appear if user selects any country available on registration or when searching for members on members browse page.
     Codes for the names of countries, dependent territories, special areas of geographical interest, and their principal subdivisions (e.g., provinces or states) were set according to ISO 3166-2.
     Introduction: Need cool plugin for showing latest news and articles? This module allow your users add any rss channels and news. Have a good options for sharing content.Also this plugin create tons of new pages with good seo. Many blocks and cool features, buy it and we will install it for free.

     Introduction: This app adds a button to the comment form. You can now write comments without sending them on enter. If users pressing enter they will get a new line.

     Introduction: With the rise of Electronic Commerce and Social Media, there's been a major push towards Social Commerce, where social networks are changing themselves to offer a way to earn, including a more convenient online shopping and selling experience. Our Store helps you to manage your own Social Commerce marketplace, where people come to buy and sell in a social way. We support shoppers find anything they need. We help retailers/merchants build their own Store, list their goods even they are planning to sell physical or downloadable items.
     We also provide you solutions making some profit from the site, since you are supported to charge sellers a fee for opening stores as well as get commission amount on each transaction.

     Introduction: This app adds a stylish block that shows user's info on user profiles and when user is on his home page.

     Introduction: Plugin extends the standard phpfox plugin Photo. We added more than 20 different blocks and changed design of all pages. Created 2 new pages (Photos home and photos by category). Many admin settings including 2 design of browsing albums (pinterest style and grid style)