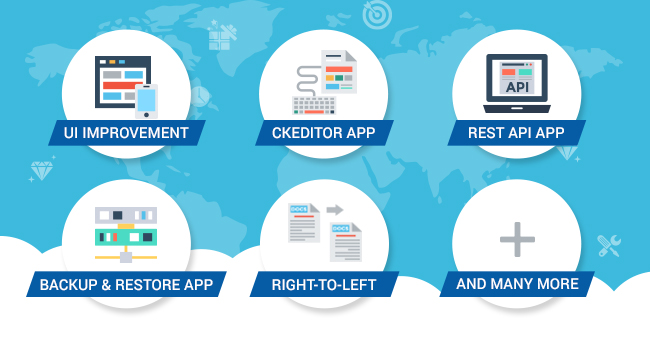 We are pleased to announce this Release Candidate of our flagship social network software: phpFox Neutron 4.5 RC.
As we mentioned in our Beta release blog, there are a lot of improvements for Neutron 4.5. Besides many features available in Beta Release, there are many Applications available in this Release:
Right To Left Improvement
Please note that this is an RC release and not recommended for live, established sites. If you have a development site or a newly started site, you can upgrade to that and test this release. If you have a live, well established site, again, we caution you not to upgrade to an RC version. More details on RC versions is found in this thread. For those upgrading their development sites, or newly established sites, you will need the full upgrade routine as well as some other steps for the upgrade.
---
If you had the Beta version installed, you still need to run the full upgrade routine for the RC version.
As with other major build releases, do not upgrade with apps/themes/languages installed from third parties until you check with them for issues, even on development sites. Note that third party developers generally don't update their products until stable release.
Since this is a release candidate version, you can experience more bugs in an RC and we ask for any bugs to be reported in our Github from a site with no third party products or no customizations. This is to ensure you are testing with standard, default code and nothing interfering.
You can see Neutron 4.5 RC in action at our staging demo. Our Live Demo and Community are still in Neutron 4.4
Install Info
Download **Note that it will be in the Downloads menu link
Fixed Issues
Changelog
Find bugs with this version? Please report them at our Github tracker.
Need support? Purchase support and submit tickets right from your account. Please note that RC versions are not supported in our support desk.
Subscribe to our YouTube channel for video tutorials and tours!