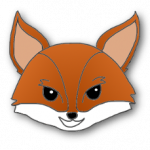 Howdy, everybody! Good ole' Phil Fox is back! I took a sabbatical to the Riviera. While I was there, the phpFox team really got busy! I snuck into the development area while they were distracted with free pizza. 😉 Now I am really excited to blog this phpFox Neutron 4.5 Sneak Peek entry.
Neutron 4.5 is cooking up nicely. Looks like they've been very busy cooking up some great goodies for this release. Not only did they have some amazing folks contributing feature requests at the official Github, but they also had some ideas from their talented team to bring to you. Read on for all the juicy details and a discount!
In addition to everything listed in the  Github accepted features, here are some more great improvements and new features!
Applications

Single Device Sign-In: to enable "notification" and "security" when login in another device at the same time.
Backup and Restore: fully backup your site into local server or remote storage such as DropBox and S3.
Better Ads System: Many enhanced features for Ads system, then you will have more control over Ads. Great news, right?
RESTful API – that's what you all are waiting for.

Performance with Major Cache Improvement.
Themes – RTL Native Layout Support
Enhancements:

Phrase System for better multilingual support.
Profile Photo Crop for Pages and Groups.
Cover Photo – allow reposition for Profiles, Pages and Groups.
Improvements in Photo, Forum and other applications.
Better Privacy, Block Controllers.
Better username, page vanity url or group vanity url control.
Track module improvements. Allows admins the ability to set whether the view count shows, and also to show one view each time something is viewed per user.
And much more …
How's that for an exciting release? If you already have a phpFox license and are using phpFox v4, you'll be able to download this and have all of these exciting features in the Pro version! Don't have our Pro version? That's not a problem! Just go to your account and purchase the license upgrade from your current license type to the Pro version for the difference in price. Easy as pie!
No license? No problem! Order now and get your site started and then do the easy upgrade steps once we release this. That way, you already have a head start on your site and can have some awesome features once Neutron 4.5 is released.
To celebrate all the great work of the team, and the return of yours truly, here's a 5% discount!
Discount Voucher is: philisback
This sale will start on Friday, September 9th at 12:00am, and end on Saturday, September 17th 2016 at 11:59 p.m EST as long as supplies of discount vouchers last.
Order Neutron without installation
Need support? Purchase support and submit tickets right from your account.
#website #phpFox #socialnetwork