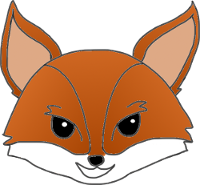 Howdy! It's me, Phil Fox, and I've got another scoop. I snuck back into the phpFox developer's area while they were out watching the new Star Wars™ movie. This time I brought my camera with me to take some pics. So let's start our Neutron 4.2 Sneak Peek.
The visitor home page looks nice with new buttons and a bigger logo area: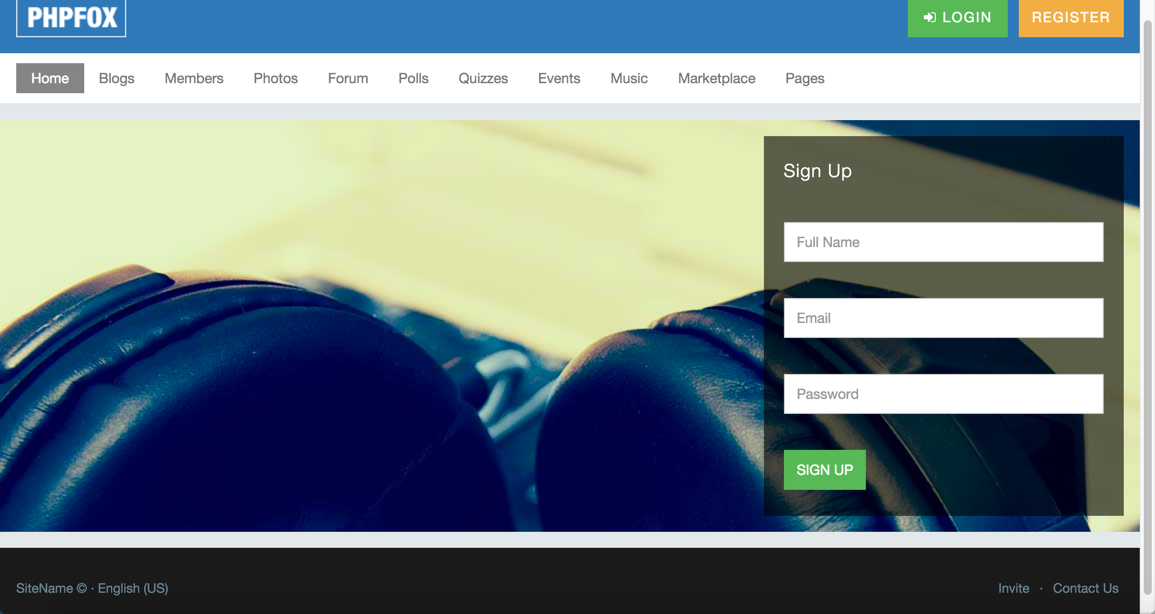 You can even change that background image just by changing the image name in the theme manager. Either upload one to your server, or link to one you have loaded elsewhere. There will be a tutorial for this.
Clicking the Login, it opens up like this: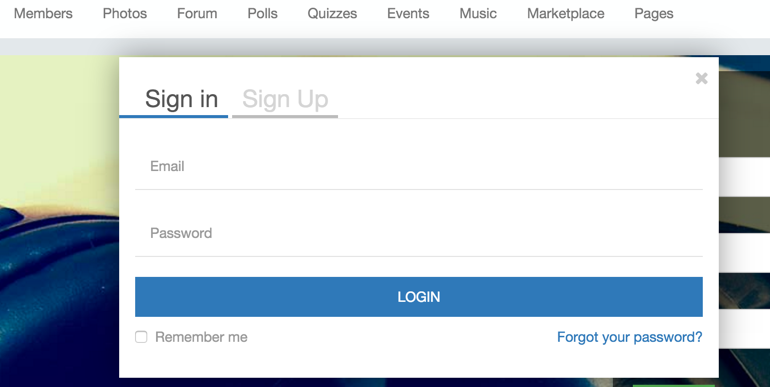 Installing apps now has options to make it easier on different servers. You can choose to use ssh, ftp, or file system when you click to get an App in your AdminCP App manager. I have to admit, I went app crazy and installed a bunch of them on the developer's site. This is great!
Videos – you know I love my videos! This is awesome too! You can upload or share a video right in the status box! Best of all – they get added to the video section too!!! Wow this is great! I've got to load What Does the Fox Say?! 😉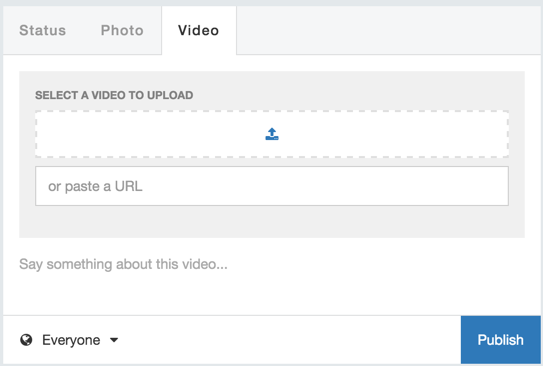 or you can load/share them in the video section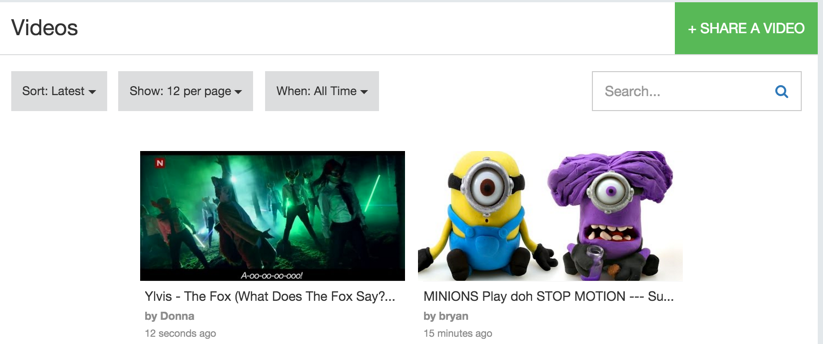 Chat is back! It's a nice chat too. This fox found it super easy to use. Check it out here: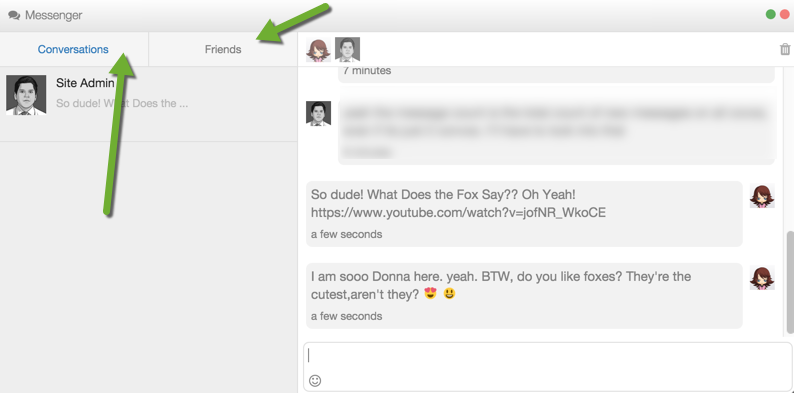 You can see me there chatting as Donna. She might have some explaining to do to that person I was chatting with. 😀 It has Twemoji, a tab to see your friends so you can chat with any friend, a delete button and it works as a private messenger in case your friend is offline and you want to message them.
That's all I can post for now as I see the developers coming back…dressed in their Jedi costumes – complete with lightsabers. Who knew? Ahh, the secret world of developing. May the Fox be with you!