Most people have specific goals when they start make money with phpFox. These goals are usually to connect with fellow hobbyist, create a niche community and/or to make money online.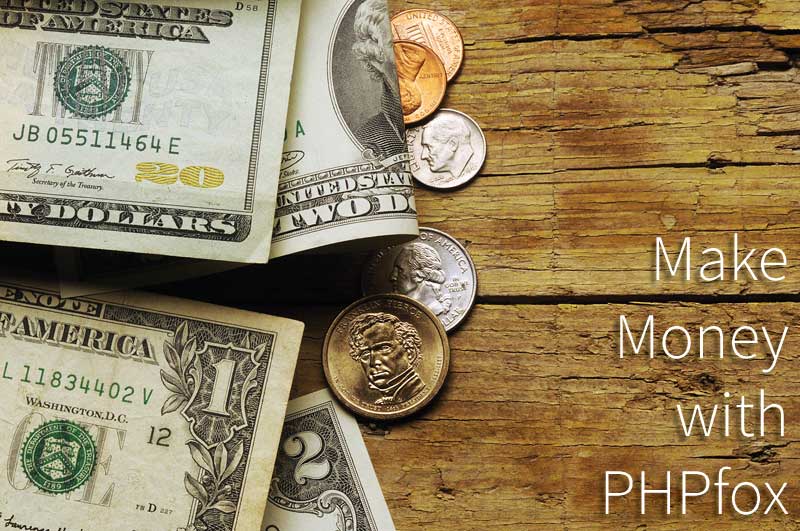 If you're focusing on managing your very own Social Network, and you're doing it part- or full-time; then you'll most likely need to generate income from it.
We have a few clients that are running phpFox websites that are very successful. In fact so successful that they're earning thousands of dollars per hour! Note that each social website is unique and that it requires continuous self-promotion in order to get members. Promotion of your social website is extremely vital at pre-launch, launch and shortly after a launch. You would need to promote your website enough to get a good amount of active members/clients/following in order to generate an income on your social network. How to promote your social website prior to launch will not be covered in this article. This article will cover how to make money with phpFox on an already launched phpFox v3 social network with active members. For most of the below suggestions you will need to have enabled your payment gateway for your website. The below features are included in the Ultimate Package of phpFox v3.
Here are some suggestions that has generated income for some social networks online:
– Ads
– Sponsored Newsletter
– Membership Subscription
– Social Marketplace
– Events & Meetups
– Donation
Do note that most of the time managing the several suggestions above requires a bit of luck, strategic planning and hard work – specially in the beginning of a social website creation.
Sponsor Ads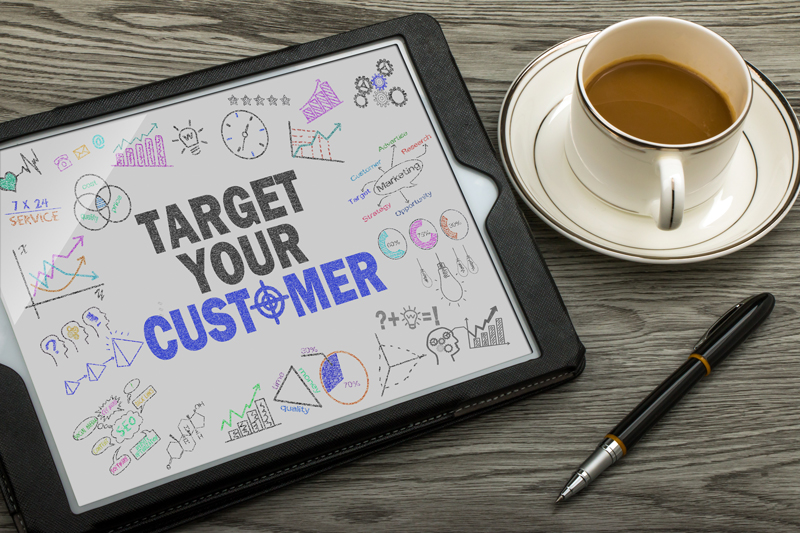 It's no secret that Facebook is the most popular social network online, and one that most of our clients refer to when they want to start a community. As of June 2014 Facebook housed 1.3 billion active users[1], ranking the 2nd most visited website globally. Most of Facebook's revenue come from advertising to their members. The revenue of Facebook continuous to grow steadily each year and the revenue for 2013 was $7.87 billion[2].
Facebook (and similar leading Social Networks online) are inspirations to our goal in making money off our Social Networks. The more active users a community have – the more you, as the site owner, can earn. By default there is a highly advanced Ad Manager included in phpFox. There are several solutions to advertising to your users in your community.
Create Ads on phpFox
You can add ads from advertising companies such as Google AdSense. You can also add campaign from affiliate networks, earning a commission from whatever your members purchase from the affiliated websites. By creating a page via the phpFox CMS feature, in the AdminCP, you welcome companies who aren't registered with you to advertise on your website. By putting up a nice "Advertise with us" page you expand the opportunity of business and local companies reaching out to you and paying you to advertise for your members.
When you create ads by uploading an advertising image or you could copy & paste HTML code from the advertising companies you are registered with (eg. Google AdSense). Within the same feature you can create a start date and an end date (or you could leave the ad looping). You can also limit the total views and clicks on the ad, as well as allow the ad to have unlimited views and clicks. A live placement pre-view can be viewed as to where you would like your ads to be placed. Another great feature in the phpFox Ad Campaign Manager is that you can target your audience based on their user group, location, gender and age.
Allow Your Members & Registered Companies to create ads
This feature functions similar to the ordinary admin campaign setup, the main difference is that you allow your registered member, or registered company on your website, to create the Ad Campaign within their account. Giving you the power of automatisation, which in turn leads to less administrative work for you! Less work in small things can give you the opportunity to focus on great things!
Sponsored Newsletter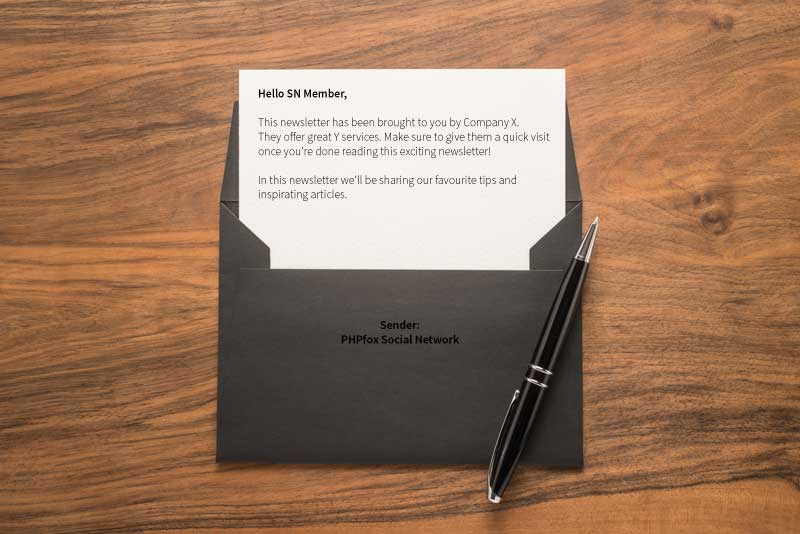 With sponsored newsletter you can either contact companies & local businesses and ask them if they want to sponsor your newsletter to x amount of your members – that is: x amount of their potential buyers/clients. You can either add an appealing image of their product/services and/or add a text at the top or bottom mentioning your sponsor. A lot of bigger blogs have their blog entries sponsored by companies – a similar setup can be used with newsletter. An example is to beginning your newsletter with a paragraph saying:
"This newsletter was brought to you by Company X. They provide excellent Y services/products. They're the leading brand within their market. Make sure to stop by their website [link] for more information."
The benefit of companies advertising or sponsoring newsletter is that they get a closer attention from their potential target. It is also a more intimate way to reach their target. This due to that most people who are subscribed to newsletter from websites actually read through most of the newsletter. If you compare ordinary site ads with sponsored newsletter – the impression is more focus with a newsletter as the receiver is focused on the mail, while the site browser is more focus on the website content rather than the site ad. Unless, of course, the site ad is remarkably tantalizing that is demands attention.
Membership Subscription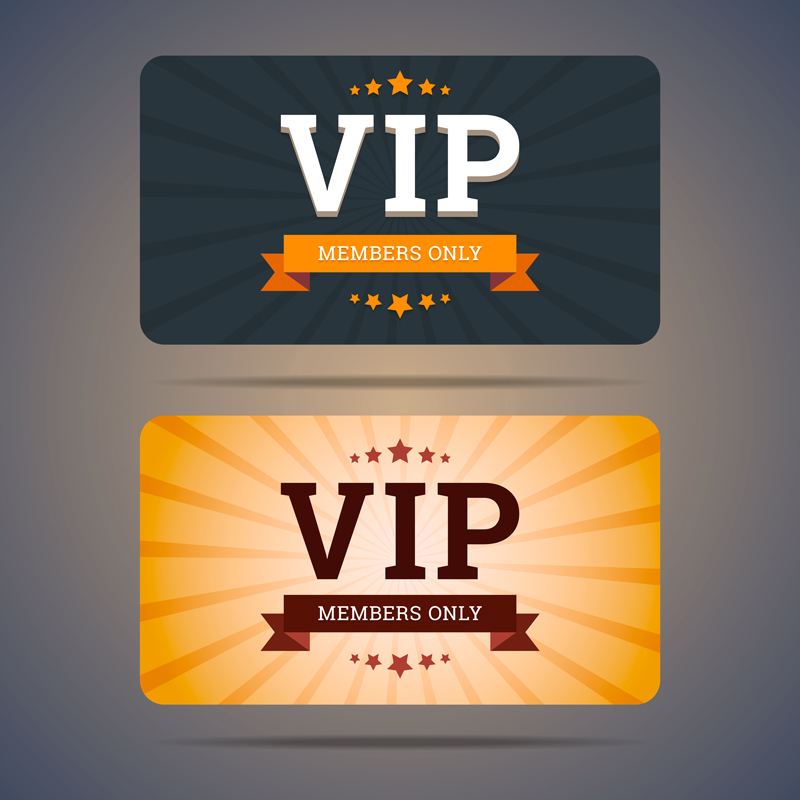 phpFox comes with an advanced User Group Module giving you, as the site admin, the power to create different membership that has access to various features. The User Group Module is connected to a Subscription Module, which in return allows for Paid/Premium Membership Packages.
There are Different Ways to Setup a phpFox Membership Site. You can create a free membership with limited access to your Social Network, while you create a Premium Membership which will give your members free (or more) access to your community. You can also disable ads for paid memberships, while freemium accounts would see the ads. Another alternative is to allow paid members to upload items to specific module. An example is a Music Social Website where you allow your premium members to upload music to your website. As the User Group Module is functionally vast there are tons of options a Site Admin can do to create a membership based community.
You would need to enable the phpFox Subscription Module in order to offer freemium/premium memberships. When you've create your different user group (a.k.a membership levels) then you can offer a Membership Comparison Page to show your members the differences between each membership packages.
Social Marketplace
Opening up a Marketplace within a Social Network has its perks, especially if you primarily started your website as a make money with phpFox Social Network. Opening up a Marketplace (a.k.a Classified or E-Commerce) gives you, as the Community Admin, the confidence of your members to trust your Marketplace enough to buy something from it directly. This is because you already have an audience who trust you. The promotional pre-launch part of a webshop has already been done with an active community.
You can allow your members to create Classified Listing within your Marketplace and manage the payment between the seller and themselves. You can also allow your members to pay to the seller via the community by enabling the buy now button in the phpFox Marketplace.
Another great feature you can monetize with is to enable sponsored ads in your social marketplace. Giving your members who paid to be feature a closer step to their audience.
Events & Meetups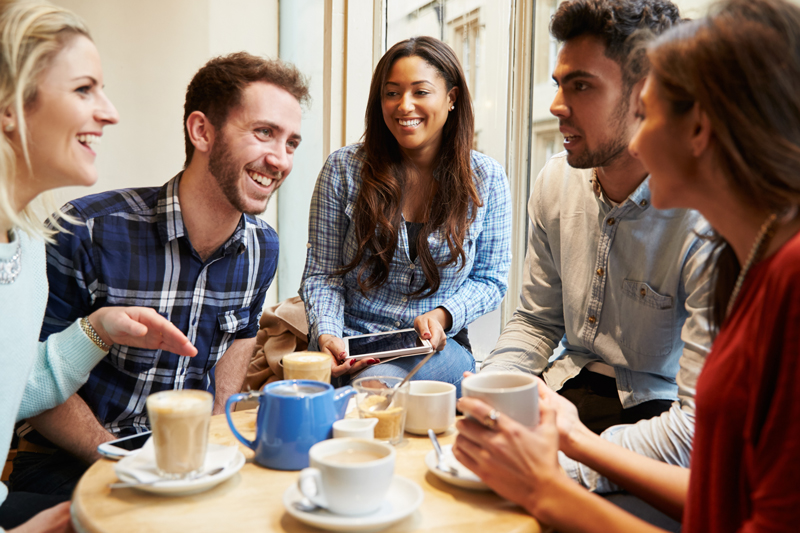 With the User Group Module you can disable Event Creation for regular members and only allow it for members who paid a subscription fee, either one-time or recurring fee.
Creating a local Social Network gives you the advantage to make a focused and locally based promotion of your website. Telling friends & family, telling co-workers and former classmates about your community. Another pro is that you can ask local businesses to sponsor an event you're community throws.
Donation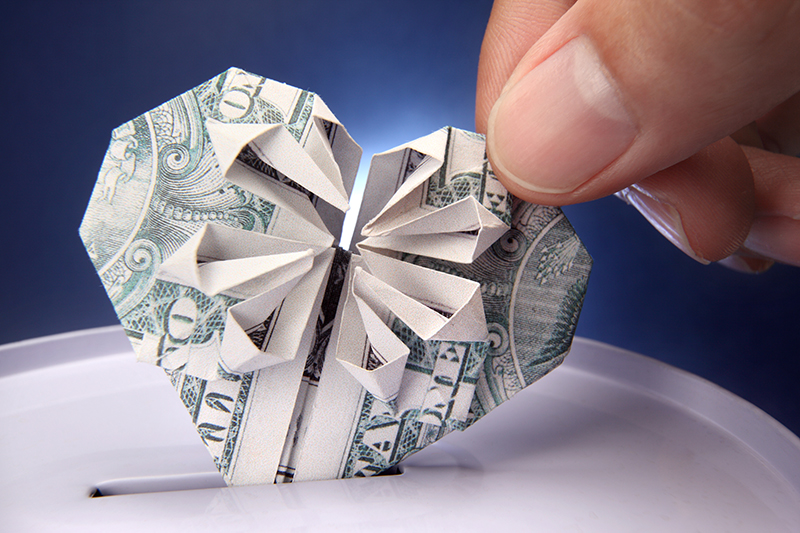 Add a simple Donate Button to your website for your members to pay with PayPal. You'll make it easy for anyone who wants to spontaneously be generous. Although, not the biggest income giver, it's a small addition to your community's wallet! A small addition is better than none.
little by little, a little becomes A LOT
– Tanzanian Proverb
There could be a few more monetization solution than mentioned in the article, but we're hoping that the suggestions will help you to make money with your social network.
Mobile Friendly
Earn money on your social network
Integrate your brand. No "Powered by"
You own your website and it's content
Get Started
1. Company Info | Facebook Newsroom
2. Facebook Reports Fourth Quarter and Full Year 2013 Results.