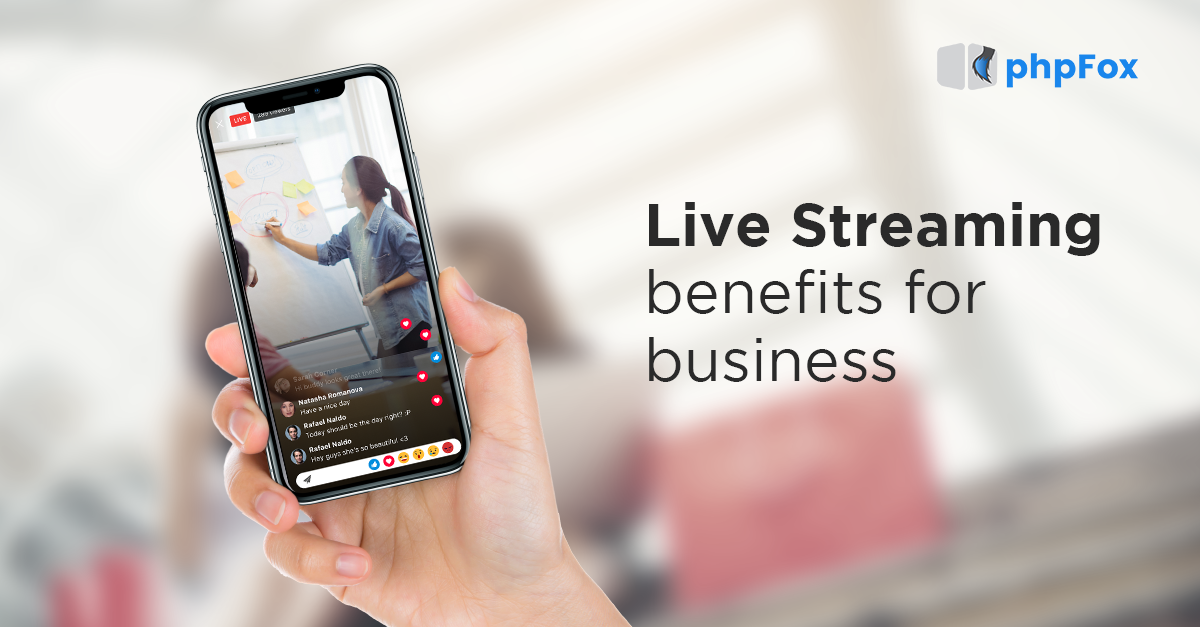 The impact of technology on business has become more evident. And, Live Streaming is not an exception. It is becoming much more popular nowadays. Not only individuals, but businesses can also go live to build their brand and make their message reach more users. Live streaming must be considered the next generation of radio, television or loudspeaker. Brands who find out this and react to it early on will have an advantage over other brands. In this article, together let's figure out what are Live Streaming benefits for business.
Grow your audiences
The internet is an incredibly large place that cannot be measurable. A live broadcast provides the ability to interact with lots of perspectives around the world. Nowadays, people have absolutely embraced streaming. Therefore, tapping into this medium will help drive your brand right in front of them.
Create engagement
The sudden and unpredictable aspect of live streaming generates further interest. Furthermore, it encourages audiences to engage with the content.
Face to face interaction with customers helps companies to humanize themselves and communicate with their communities.
Generate sales conversions
Live streaming can have higher selling yields than other forms of event. Especially, businesses providing eCommerce products or services, in particular, will benefit from live streaming. It's quick to combine exclusive deals into your live streaming show, which will immediately produce a huge amount of purchases.
Reduce costs – increase revenues
Hosting a live event must take into account the cost of travel, lodging and security. Opting for live streaming an event and downgrading the live event itself can reduce a lot of costs. In this case, reduced expenses imply higher revenues. Time and money saved encourage you to devote more time and effort increasing your brand awareness and marketing your product.
In conclusion, there are a lot of benefits that your business can achieve from live streaming. This medium offers a sense of excitement for your audience. Moreover, It brings you closer to your customers to create real engagement. Businesses should utilize this way to grow their brands and generate leads. 
Live Streaming solution is available on phpFox website.  It's now priced at $999. Clients need to purchase this solution separately from phpFox license. Let's build a comprehensive community today with phpFox to achieve your business goals. Along with consultation, we offer an optimal package while setting up and other services for your ideal customer community. Do not hesitate to contact us for further discussion through our Client Area or drop us a message to hello@phpfox.com