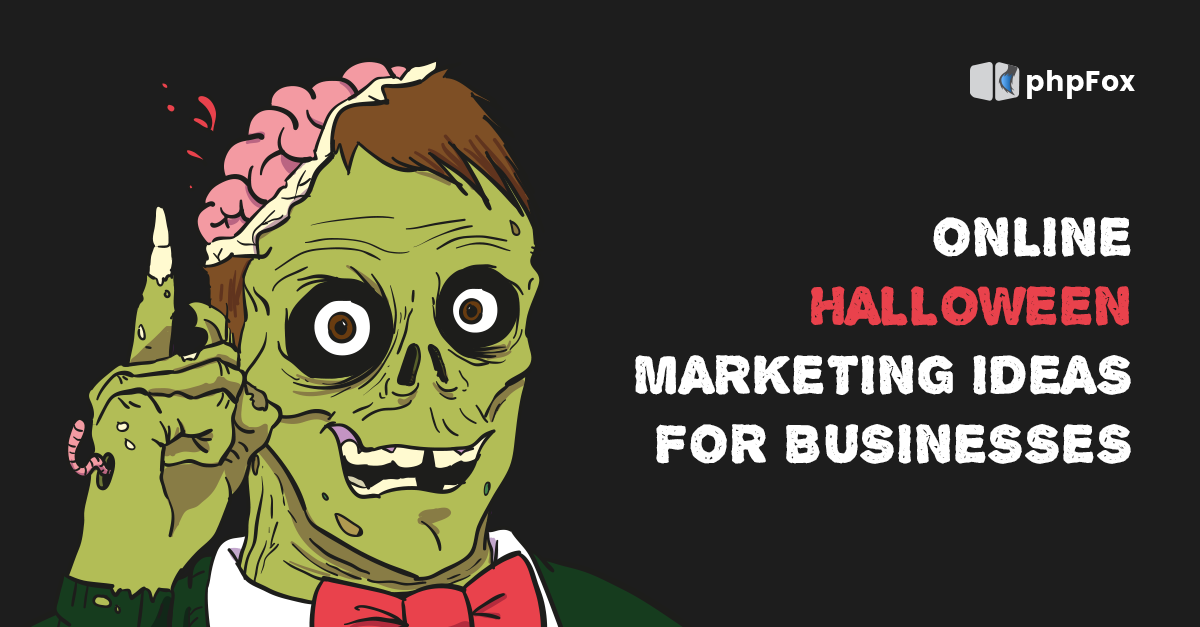 Halloween is just around the corner. And for businesses, this is the time for the Halloween marketing activities and promotions. There are several different approaches you can make use of to show your holiday spirit and even to keep your clients involved to increase engagement and sales. We're here to gather some Halloween marketing ideas for your business.
Design your logo with Halloween theme
A familiar icon that illustrates your brand must always be your logo. When Halloween is about to come, adding some spooky elements to your brand's logo is a good idea to show your festive spirit. Small changes to your logo on all the online channels can make a huge difference.
Add Halloween elements to your website.
Give the website a little more changes by modifying the fill-up template, product pages, check-outs, etc. Gear up and launch the website decorating. If you're going to fire your online store revenue this Halloween, so you need to make an emotional pitch to your clients.
Offer a seasonal promotion
Online shoppers are really wise. Before deciding which brand to choose, they always compare and search for the best prices on different platforms. So, running a Halloween promotion with discount code or similar offer will be a perfect idea to increase your sales in this season. 
Run Halloween gamification on social media
One of the most effective ways to get your customers engaged on social media is running gamification, especially for this Halloween. Create a game and encourage your followers to participate. You can offer giveaways or promo code to motivate them to join more. 
Create a Halloween hashtag 
On your social media channels, create an activity that has to do with Halloween and also your brand. Encourage your followers to involve and use the hashtag you've created. Therefore, you can keep track of what your followers want to share via your Halloween activity. 
Halloween isn't just about to trick-or-treat or to spread the fear in the air. Halloween is one of the best occasions to enjoy, unleash your imagination and get away with your creative marketing ideas. Let's make it one of the best seasons to engage with your customers, increase your brand awareness and revenue. 
Apart from building a social network or online community, we always try to share some tips to run and promote your community effectively. Ready to build your own online community? phpFox – a leading social network platform can help. Along with consultation, we offer an optimal package while setting up and other services for your ideal customer community. Do not hesitate to contact us for further discussion or drop us a message to hello@phpfox.com