You are about to discover the latest updates for phpFox 4.6.1. So buckle up and let us take you to what this version has to offer.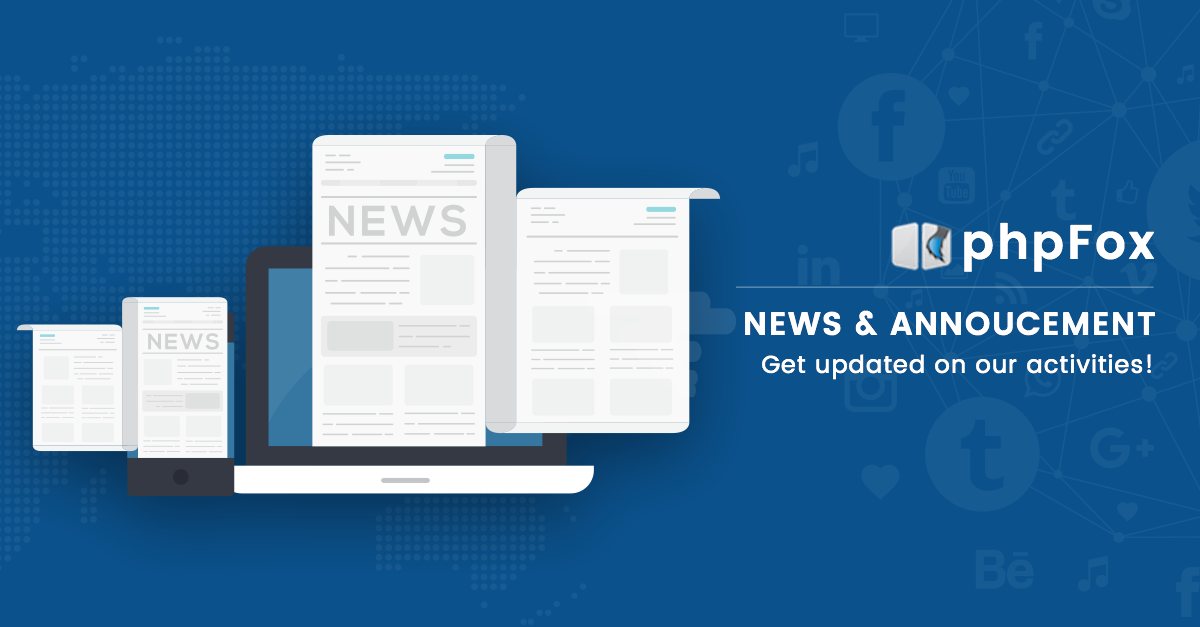 MAIN FEATURE UPDATES
AdminCP New Layout
One of the main feature updates in phpFox 4.6.1 is the new layout of its AdminCP. Recently, we posted an article regarding the new look of the Admin Control Panel. Read the Sneak Peek for the new phpFox AdminCP if you happen to missed it.
Rechecked all the Core Settings
To optimize the performance of the script, we run through its core settings to deprecate all the useless settings and add more useful ones.
Improvements in version phpFox 4.6.1
Support option to show/hide site menu with user groups.
"Share" app will be added to Manage Apps page in the AdminCP for easier management of user group settings.
Add a Block to AdminCP Dashboard feature is back.
phpFox script is now compatible to run on PHP version 7.2
Additional information for IP such as region, city, zip code, lat, long and timezone
Fixed Bugs/Issues
Duplicated "Meta Keyword" field in Create Static Page page
Unable to edit Relationship Statuses in Manage Relationship Statuses page (AdminCP).
The photo doesn't show in the feed when users update profile picture.
Quizzes and Polls don't load up the results if the Ajax Mode is turned off.
The last character of messages in the feed is removed if it's a colon.
Duplicated info of "Member Since" in Profile Info page.
Cannot login as other users.
Missing custom fields in registration popup when enabling the setting "Multi-step registration".
Cannot add a ban filter with wildcard email address.
Admin can't edit feeds on User Profile page.
Users state info show wrong when admin edit their info from AdminCP.
Replicated custom fields were blocked in other users profiles.
Show avatar of the current admin when editing users in Admicp.
Material Template Updates
Allow admin to freeze header, sub-menu, profile-menu, and left-right columns
The layout of some core components is updated such as comment, reposition profile cover, custom privacy.
All the reported bugs and issues have been fixed.
There you go. We hope that this update can help you figure out what this version has to offer. The official release of this version will be in April 2018. We are still in the progress of improving the core script itself. We are also continuously gathering all the information from the list of reported items. In the meantime, please help us report all the issues on our GitHub to be able to fix it before the official release. You can also submit a ticket in your Client Area alternatively.
'Til our next post.