We delightedly announce that the version 4.6.1 build 6 is officially released now. We have more issues fixed and improvements added in this maintenance version.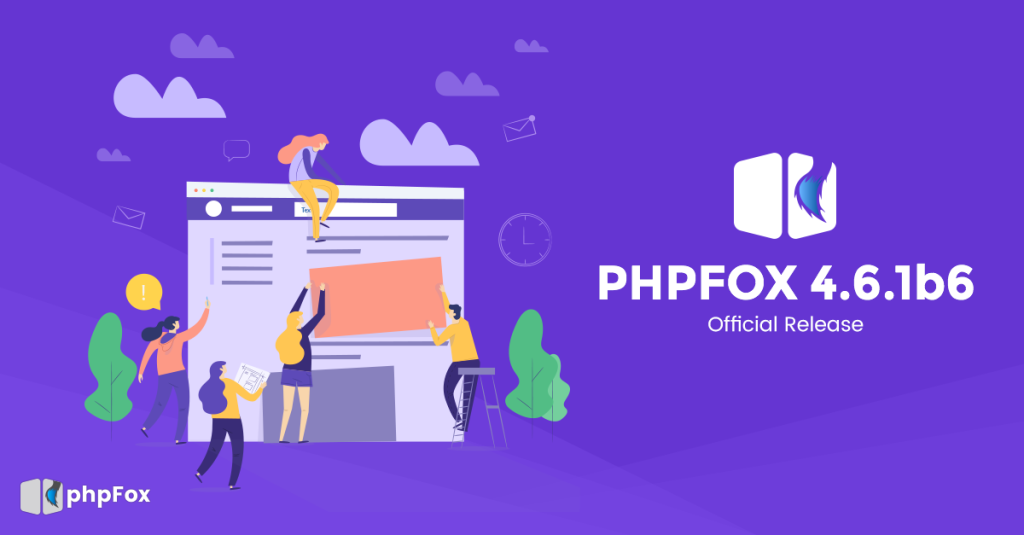 phpFox 4.6.1 Build 6
Let's take a quick look at them now:
Issues Fixed
The verification message comes in a wrong language
In AdminCP – Manage Settings section of a certain app, buttons on the bottom panel are overlapped.
Can add spaces in username when signing up
Can add banned words when posting or editing feed status
While posting feed item with photo, Share button can't be enabled if switching from Photo tab to another tab
Show wrong action button on members at Browse Users page
Improvements
Remove unnecessary cache header X_PF_CACHE_FAILED
Update phrase of "Profile Update" feed item in case a user does not have gender
In Bootstrap template, do not allow to toggle menu on a mobile device
Please check this doc for more details
Installation Info
Notice
If you are using version 4.5.x, it is important that you need to check this doc before upgrading your phpFox site.
Change Log
See the complete changed file list here.
For 3rd-party experts, you should also check this article in order to make your products compatible with this new phpFox version.
Next releases?
On top of our mobile app, we are also working very hard on new version 4.6.2 and 4.7.0. Many interesting and significant enhancements will be added. We will get back to you with more details about these versions very soon. Therefore, please keep watching our blogs and subscribe to our newsletter to receive our newest updates.