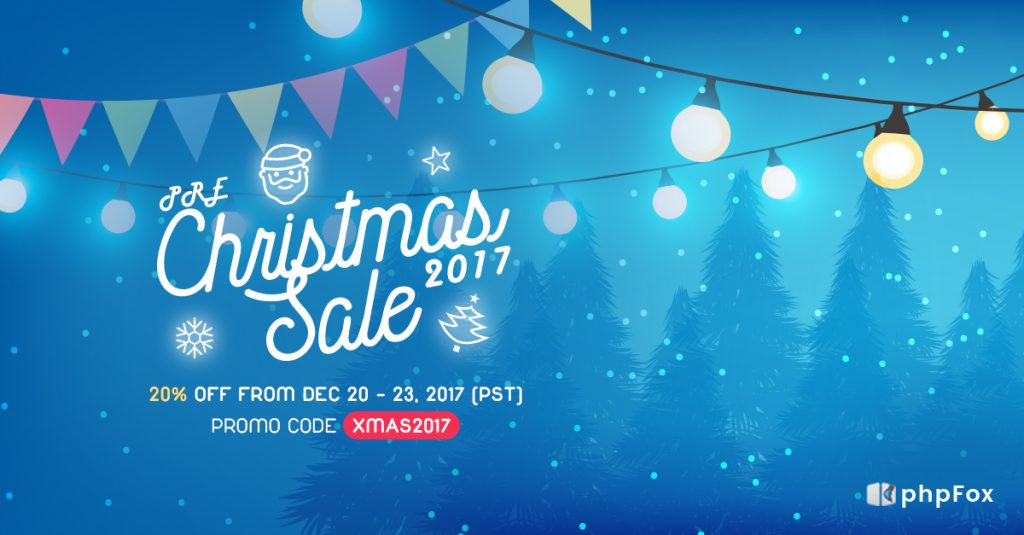 It is indeed the most wonderful time of the year. As we celebrate Christmas this season, phpFox would like to give you a simple gift to start your own Social Network website. Don't wait for Santa Claus to come to your town. This is the perfect time for you to build an online community.
We might not give you 12 days of Christmas gifts but we can give you 4 days, from December 20 – 23, 2017 (PST), to enjoy 20% discount. So what are you waiting for? Don't let this holiday become a Blue Christmas. Call the little drummer boy now and rock the jingle bell while it lasts. Please use the coupon XMAS2017 on your purchase.

phpFox 4.6.0 on its way
This is the reason why it is the best time for this season to start building your own social network. Our biggest and latest release phpFox 4.6.0 is on its way at the beginning of 2018. You will experience how fun and easy to manage a social network with its new amazing material template and new admin layout. You can check out the recent Beta Release of phpFox 4.6.0 in case you missed it.
Let's all celebrate the yuletide season by connecting people through the social network. Send us a message via live chat or email at hello@phpfox.com
Merry Christmas everyone!