Hello! We hope everyone is having happy holiday times for those celebrating now and for upcoming holiday events! We would like to update you all on our progress on phpFox Account, our phpFox Neutron product, and our websites.
First, our client area has gotten some attention and improvements to make things easier and provide more security for our clients. Please see our screenshot and our explanation of the numbered items below.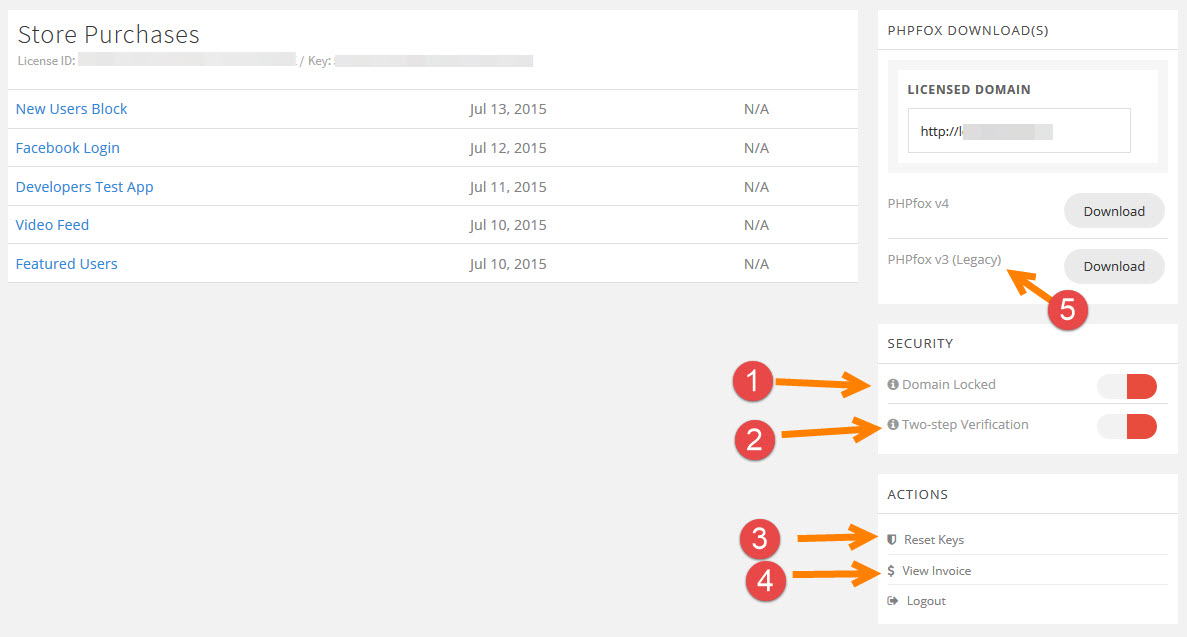 Domain Locked: This allows you to lock the license to only be for your domain. This can help prevent others from using your id and key if they should happen to get them.
Two-step Verification: You can set your account to send you an email when someone tries to access it. We recommend enabling this step.
Reset Keys: We had requests for this due to some clients allowing their staff to access their accounts. We've added this to help clients with securing their licenses after a staff person might leave or when they need to have their keys reset.
View Invoice: This will allow you to view and print your invoice.
We'll explain this item more below but it just added the ability to download both versions for all clients, whereas before we only allowed it for the purchased version.
For any of the above new account features, if you have issues, please contact us at hello@phpfox.com .
Second, from our image above our item #5, we've added the ability for clients to download either versions in their accounts. Previously, we had two versions being sold in our sales page, with our legacy Nebula at a reduced rate. However, this meant that clients could only get the version they purchased. We've changed this due to many requests. All clients will get access to our legacy Nebula product and our new Neutron product in their accounts. Our licensing remains the same though, only one website can be made per license.
Third, for our store, we've locked reviews to only purchased or downloaded items. This is to ensure that reviews are made only by those clients that have used the items being reviewed. We hope that this will make a great review system so that clients know what to expect when they purchase an item and reviews always help developers know what clients like and where to improve. We want to encourage everyone to post reviews to help your fellow webmasters know what to buy. Reviews can also encourage your favorite developers to make more products. We still have improvements coming for the store too.
Fourth, we've added a switch on the demo that allows you to choose which theme you want to see. This is available in our demo right now and as a free app right in your V4 AdminCP, just click to install.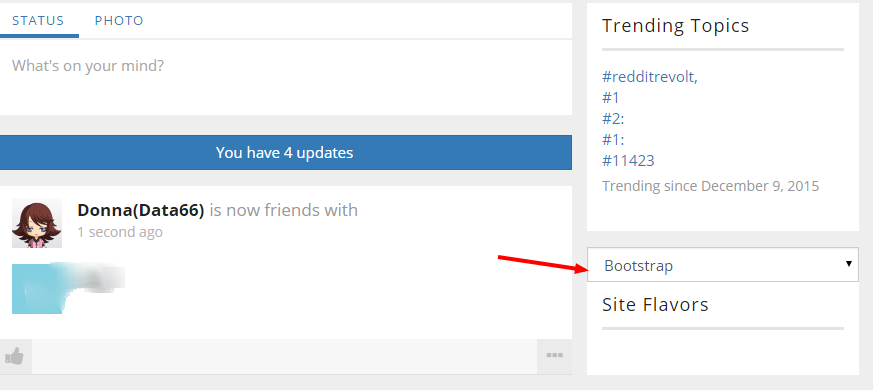 Fifth, we've updated our community to be only for licensed clients and developers. This will keep spam users out and keep our clients from being bothered by people testing the script. With this change, you will need your license ID and Key in order to access the areas on the site. Log in with your client email and then once logged in, it will ask for your id and key. If you don't have them, please see this blog for instructions.
We want to remind everyone not to share your ID and Key as it could end up locking your site due to the new security features and you could also end up locked out of our community forum. For any of the above new features, if you have issues, please contact us at hello@phpfox.com .
"Your website dream and vision. Our PHPfox script. An awesome combination!" ~Donna, Sales and Community Manager