We at phpFox are pleased to announce that the phpFox Community Forum is Updated to the latest phpFox version as well as having a new structure. A quick overview of the community forum is as the following screenshot: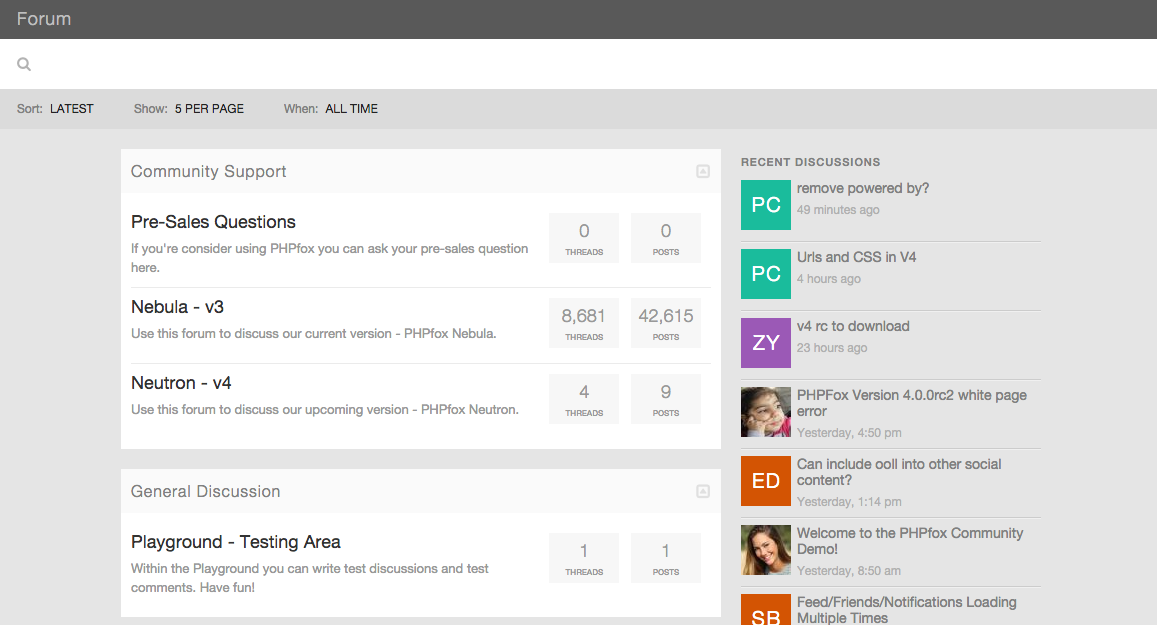 With the community changed to showcase phpFox as a demo, we've also reorganized and simplified the forums. We used to have our community here prior to the reorganisation.
We've now created a forum for:
– Pre-Sales Questions
This area is for pre-sales client who can ask other PHPfox members about the product and the services offered. If you're a PHPfox Site Owner it's highly recommended to help out future PHPfox Site Owners.
– Nebula – v3
This forum is for those running PHPfox v3. The threads from the former forum General Support and Questions was changed to this forum Nebula – v3.
– Neutron – v4
Here those who are interested in running Neutron can discuss about it's feature and how to customise it etc.
– Playground – Testing Area
This area is meant for pre-clients and phpFox members who simply want to test how a thread and/or a comment works.
If you have been a phpFox Client prior to May 25th, 2015 you can access your license at your phpFox Clients Account.
Be ready to get other updates from phpFox in the near future!