Pages - phpFox engagement feature
Similar to the concept of Facebook Pages, phpFox Pages are the places where your users can promote their businesses, brands, organizations as well as their public figures to other people.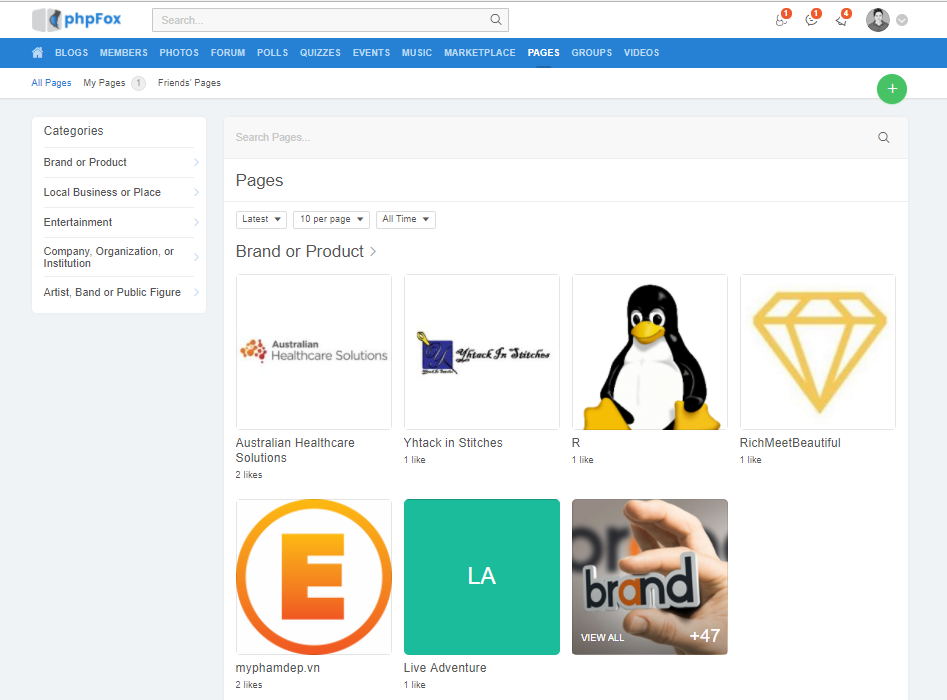 Activity Feed
Like a user profile, page has its own activity feed so that all users can post their statuses. The statuses can enclose with links, photos or videos. Users also like, comment on the statuses.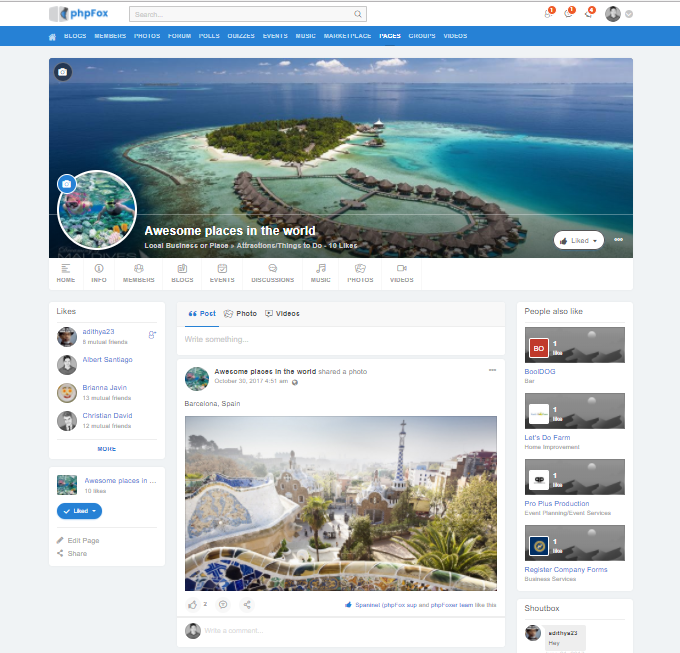 Integrate with Other Apps
A page can be integrated with other apps including 3rd-party apps. By this way, a page can have its own photos, videos, music and more.