Groups - phpFox engagement feature
If we consider an online community is a small society, then a group is a smaller entity in that society that contains many people sharing specific information or common interest. Groups allow users to interact, post, a comment to and read from their own interest- and niche-specific organization. phpFox Groups app is built to enable your users easily to create their own groups within your niche community.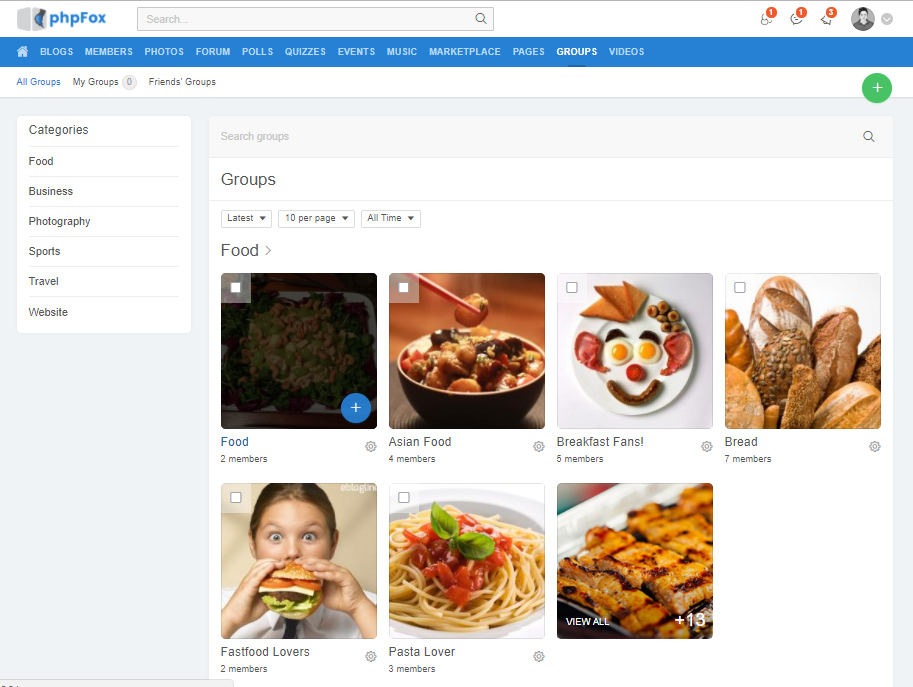 Group Activity Feeds
Each Page/Group comes with its very own Activity Feed allowing users to write on the wall, upload photos, videos and attach links.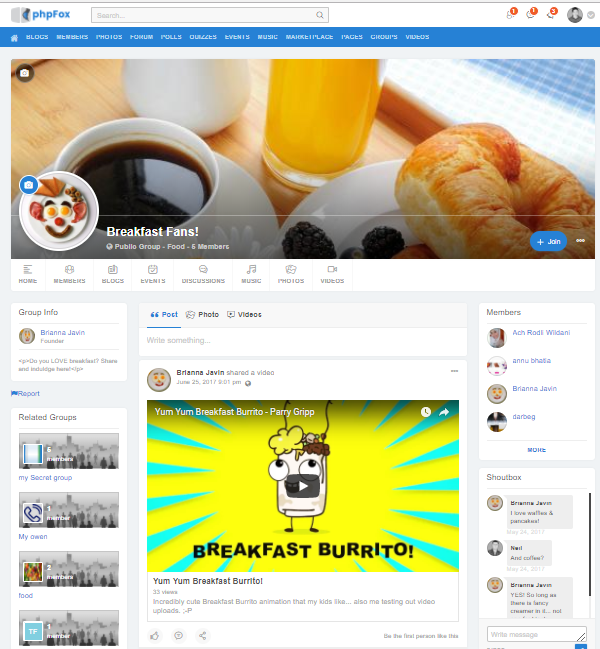 Integrate with Other Apps
Group can be integrated with other apps including 3rd-party apps. By this way, a group can have its own photos, videos, music and more.