Theme management - phpFox administration feature
Every community owner wants their websites' look-and-feel to be unique, so they always want to change how their sites display. With Theme Management, we give you full control to change the entire look of your social network site from the HTML layout to the CSS styling and all of this can be done from the comfort of the Admin Control Panel without having to worry about losing your work.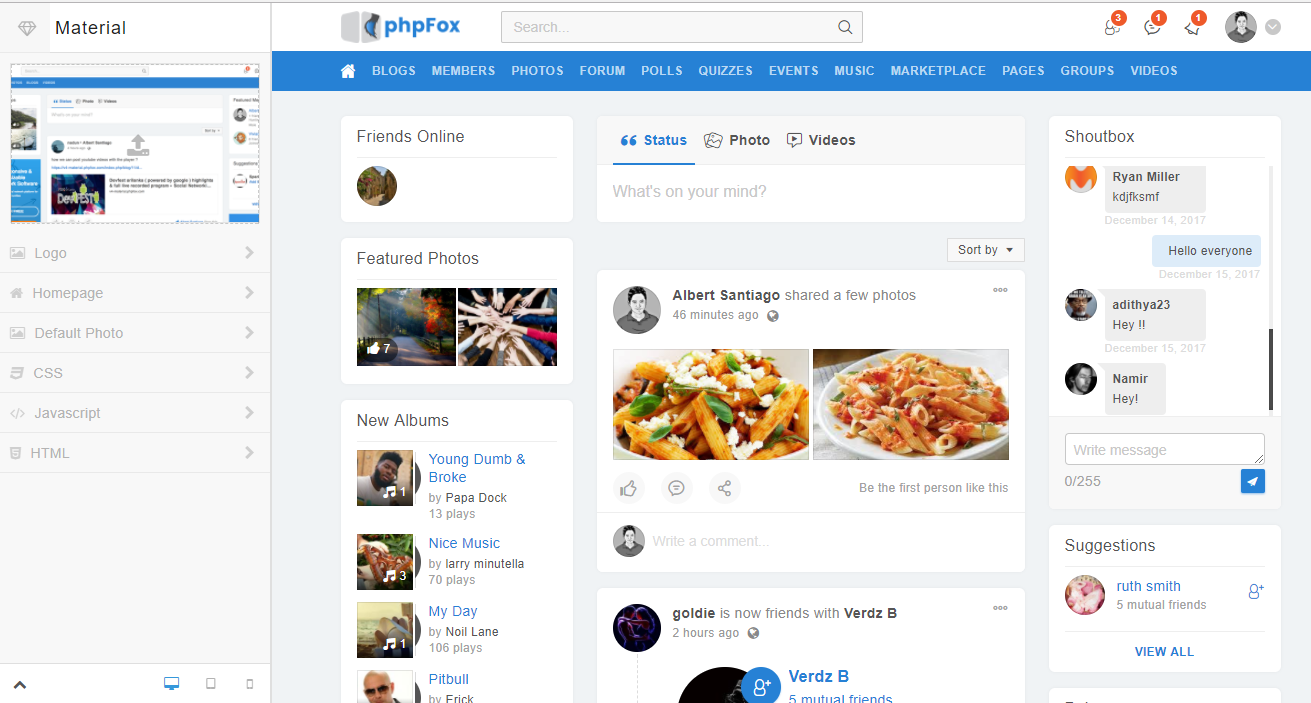 Full Control Direct from AdminCP
You can edit the entire look of your social networking community directly from the comfort of your Admin Control Panel. This includes changing the logo and favicon, editing Home Page background and changing the HTML, CSS of your site. You can even create your very own theme from our theme manager. We give you the ability to design many items on your site such as body background, color, links color, links hover color, header background color and so on. Moreover, importing and exporting themes is just a click away.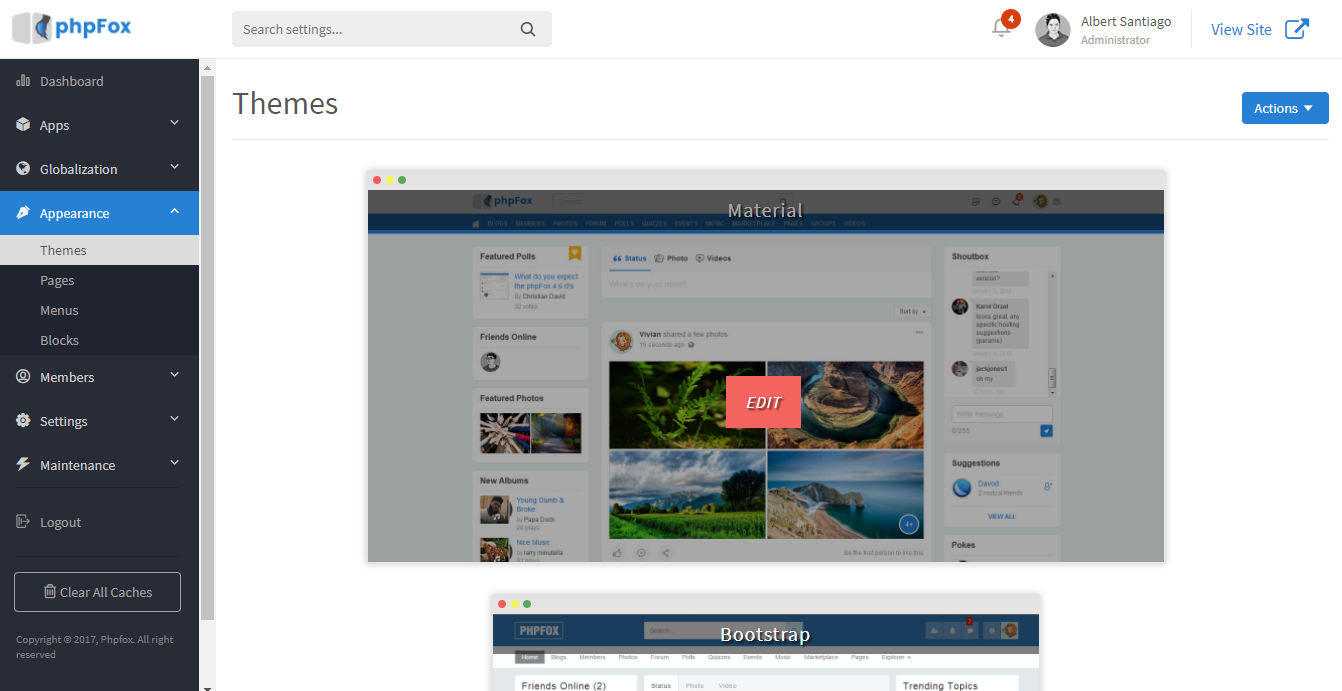 Switch Theme as Your Desire
At the theme listing page, you can see many themes which you already bought as well as new ones posted in Store. You can switch to another theme easily by using one existing theme on your site or buy a new one.